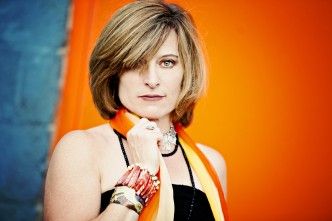 "Charlotte's experience, talent, and dedication to craft are evident. Her musicianship is consistently impressive, and her emotive vocal performances sell the songs with heart." –Los Angeles A&R Rep., Taxi
Charlotte Sass's alluring and unique pop/jazz vocal seamlessly enrich her thought provoking, introspective lyrics.  Combined with her band's refined musicianship and artistry, the result is a musical experience that is both evocative and captivating.  "Intimate lyric portraits blend well with Charlotte's soft, clear vocal timbre and the excellent instrumental work on her tunes." –Los Angeles A&R Rep, Taxi.
Sass's voice has reminiscent qualities of Sade and Sarah McLachlan, but it is distinctly her own. "Charlotte's vocal tone has an addicting feel that no question is strong enough to keep the listener's attention on her as an artist." –Los Angeles A&R Rep, Taxi
Charlotte's music has a gentle depth that is compelling.  Charlotte herself is delightfully light, and even playful with her performances while still offering up deep introspection and relaxed sophistication.  She would credit this to the tragic loss of her young husband, which profoundly impacted her understanding of what's important, and what isn't.  "People are important.  Love is important.  Laughter is important.  Kindness is important.  And beauty is…just beautiful…and necessary.  When you come face to face with death, and the loss of an envisioned life path, things of importance simplify pretty quickly.  I hope that comes out in my music one way or another."
Colorado Music Buzz would agree that it does: "Denver singer-songwriter Charlotte Sass let's her singing do the talking. Sitting serenely on top of her elegant piano playing, the deliberate time she takes to deliver her lyrics perfectly portrays the relaxation she wants the listener to take from the music… Sass's music is not going to flood the dance floor with frenzied excitement. What it will do, however, is present the fine-tuned talent not only of Sass herself, but also of the band behind her."
Sass's new music seeks to combine this authentic vocal, lyrical, and artistic foundation with subtle, contemporary electronic elements that compliment and expand, and even deepen the listener's experience.  "It's exciting to be incorporating present day production into our sound.  I can't wait to get it out to the public!" says Sass.